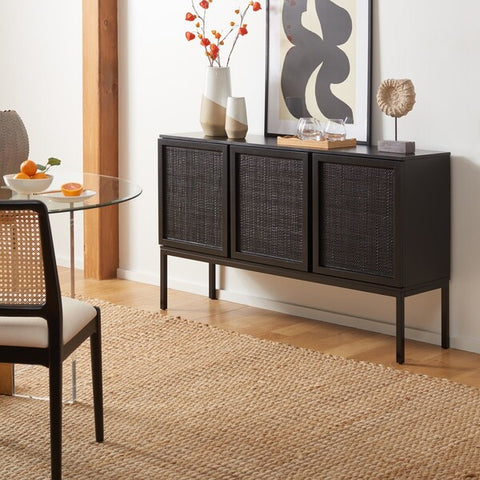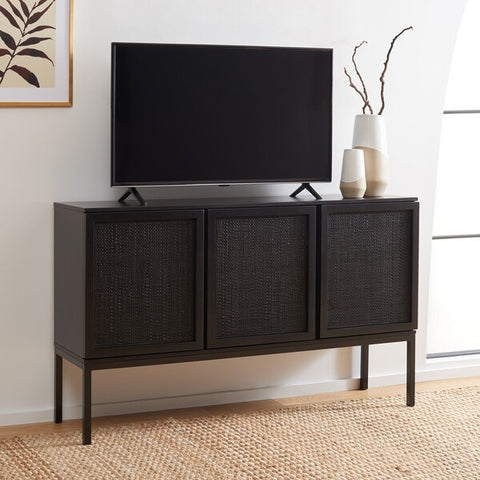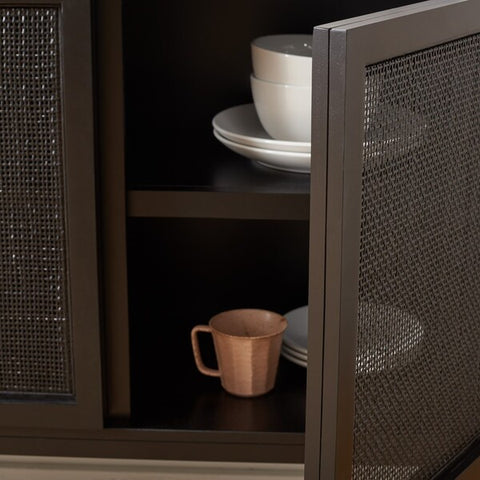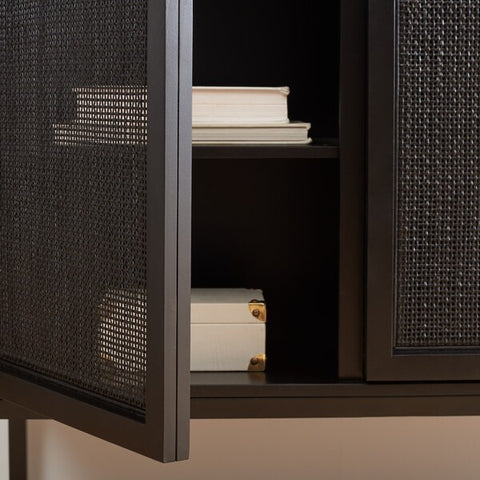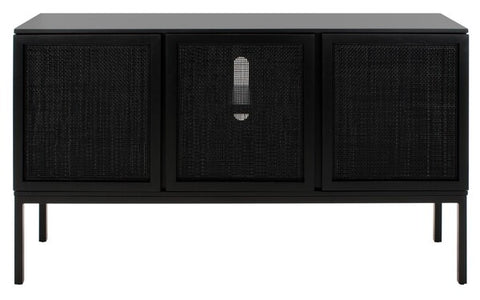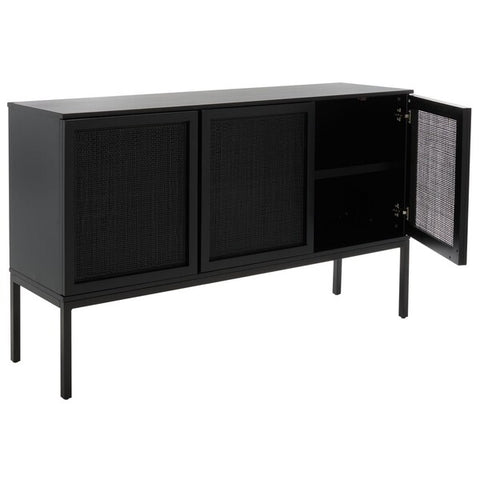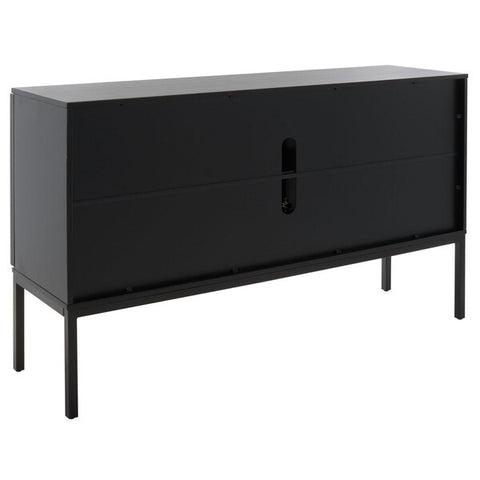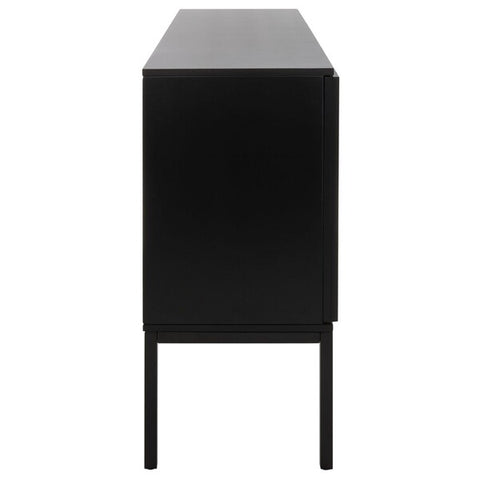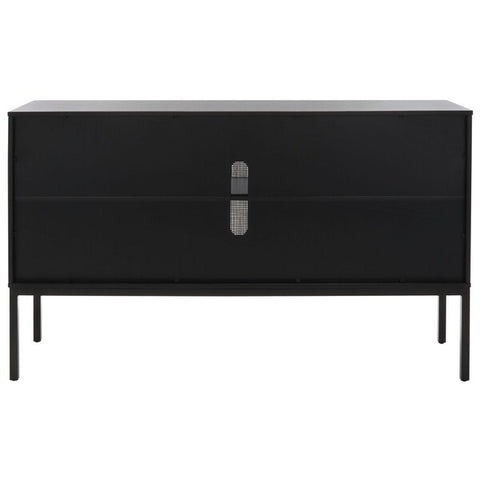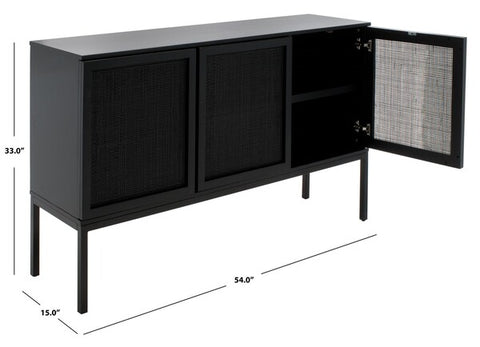 This Farnese Sideboard was perfectly styled to refresh your décor with modern coastal flair. Farnese's black Parson's-inspired frame is beautifully offset by the organically woven matching rattan details on its three doors, providing ample storage in any contemporary living space.
In Stock & Ships Fast
Category:
TV Stands / Console Tables
Color:
Black
Wood Color:
Black
Finish and Surface Treatments:
Nc Paint
Wood Content:
Mdf / Mahogany Wood / Rattan Webbing / Iron
Metal Color:
Black
Metal Type:
Iron
Dimensions (W * D * H):
54" X 15" X 33"
Weight:
52.92 lbs
Weight Capacity:
64 lbs
Drawer/Shelf Dimensions:
Fixed Shelf: 16.14" X 12.00" X 9.52" (upper)/ 10.15" (lower)
Adjustable Shelf: 33.85" X 11.02" X 20.31"
Country:
Indonesia
Intended / Approved Use:
Residential Use Only
Assembly Required:
Yes
 Radically Different Designs. No Retail Markup.
At ObjectsHQ, we sift through thousands of products from our design partners, select the best of the best, and provide direct-to-consumer pricing without any of the middle-men margins.
 Our Stock Levels Move Fast
Our fans often come back to products they love, only to learn they are no longer available. Because of the nature of our limited production runs, our stock levels change on a daily basis.
 Pay in 4 Interest-Free Installments
Select Paypal or Afterpay at checkout to pay in 4 easy installments with zero interest.
 How We Do It
Traditional brands factor in a multi-layered pricing structure, even when they discount. By going direct to consumer, we're passing the savings directly on to you.