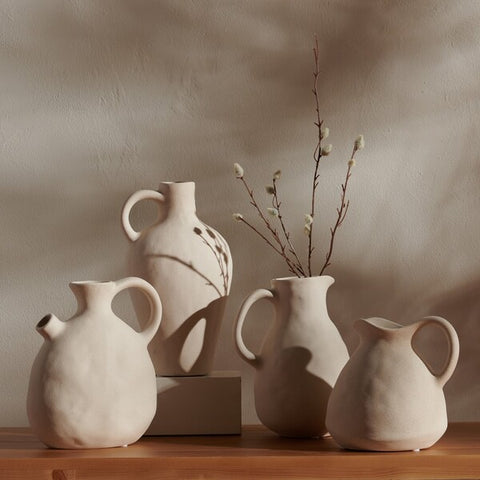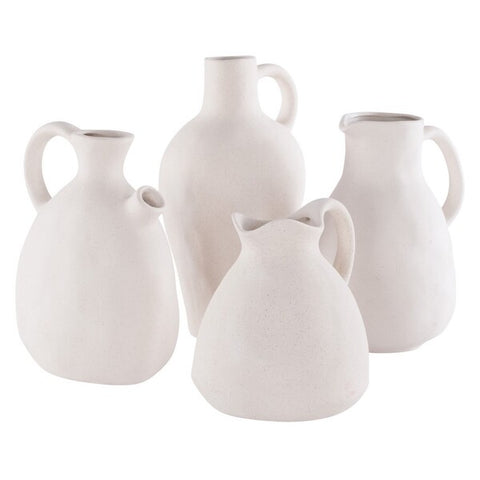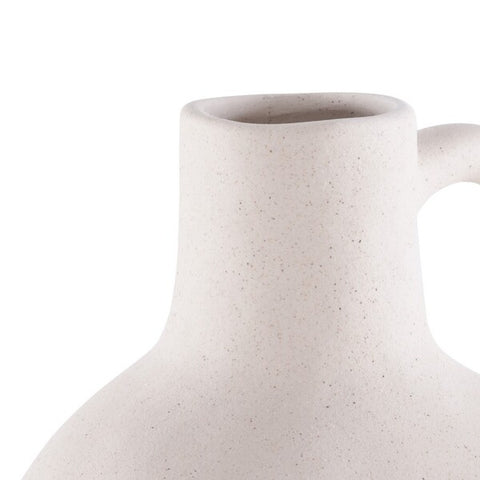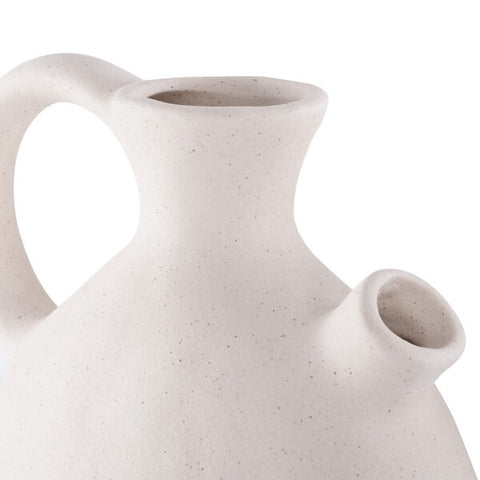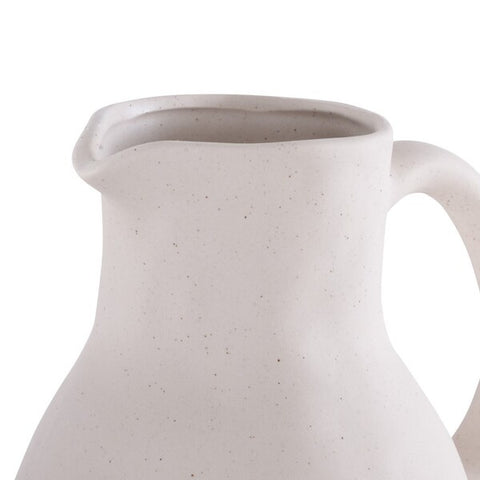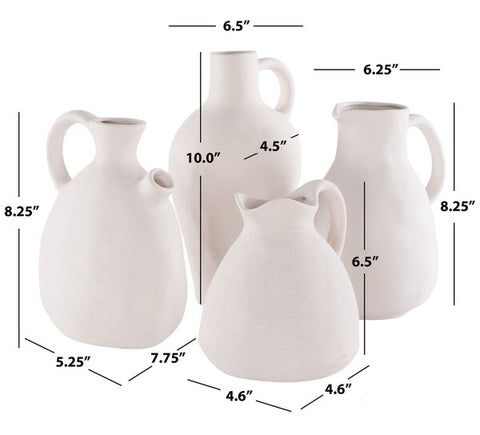 Give a charming and timeless appeal to your home with our Budduso vase set. Inspired by the elegance of found artifacts, our vases beautifully update a traditional vessel. It features a voluminous body and large handles to make a stunning design statement. With subtle hand impressions and a matte beige glaze, our vase attains a soothing organic appeal to complement any decor. The vases can create a charming and eye-catching presentation of your faux botanicals and freshly cut flowers.
In Stock & Ships Fast
Category:
Coffee Table Decor
Color:
Beige
Finish and Surface Treatments:
Glazing
Contents:
Ceramic
Weight:
7 lbs
Country:
China
Full Dimensions:
Vase 1: 6.5" X 4.5" X 10"
Vase 2: 6.25" X 6.25" X 8.25"
Vase 3: 7.75" X 5.25" X 8.25"
Vase 4: 6" X 6" X 6.5"
Assembly Required:
No
 Radically Different Designs. No Retail Markup.
At ObjectsHQ, we sift through thousands of products from our design partners, select the best of the best, and provide direct-to-consumer pricing without any of the middle-men margins.
 Our Stock Levels Move Fast
Our fans often come back to products they love, only to learn they are no longer available. Because of the nature of our limited production runs, our stock levels change on a daily basis.
 Pay in 4 Interest-Free Installments
Select Paypal or Afterpay at checkout to pay in 4 easy installments with zero interest.
 How We Do It
Traditional brands factor in a multi-layered pricing structure, even when they discount. By going direct to consumer, we're passing the savings directly on to you.