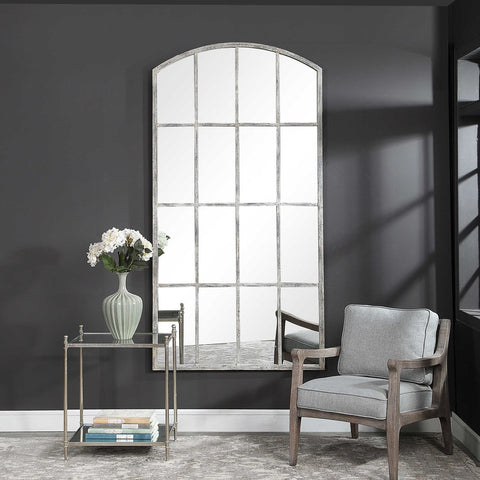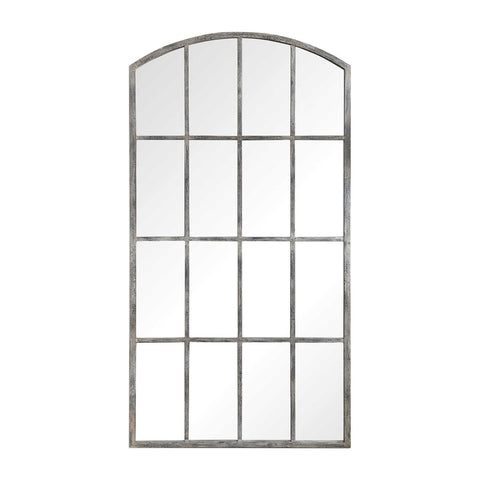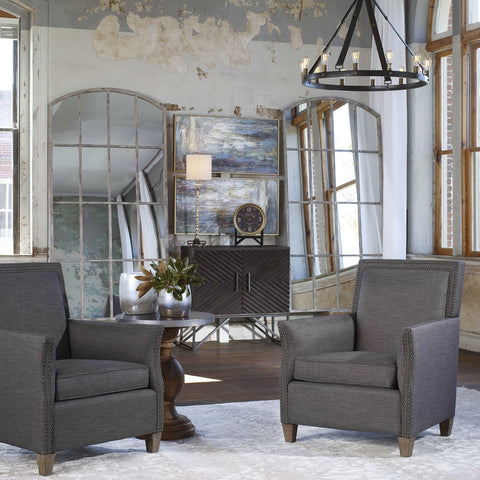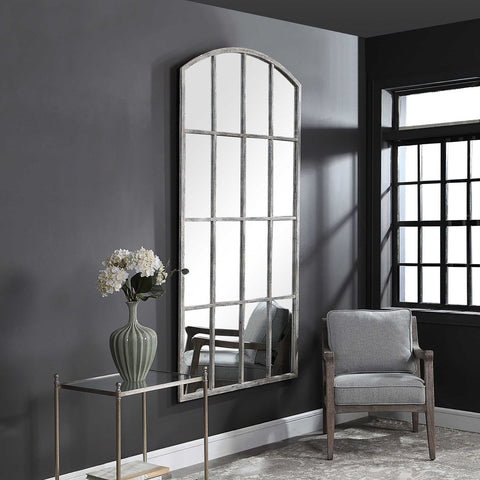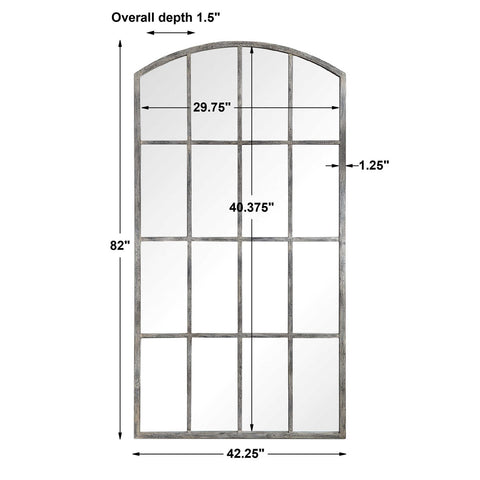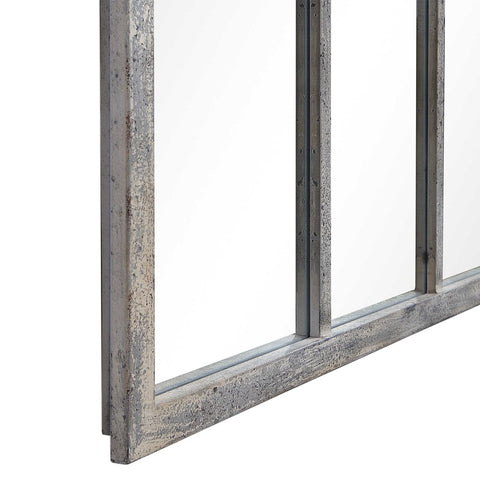 Contemporary and French Country styles merge in this arched mirror. Reminiscent of a large window, this piece features a hand forged iron construction with an aged rust gray finish that has been distressed and covered in an off-white wash.
Dimensions: 
42 W X 82 H X 2 D (in)
 Radically Different Designs. No Retail Markup.
At ObjectsHQ, we sift through thousands of products from our design partners, select the best of the best, and provide direct-to-consumer pricing without any of the middle-men margins.
 Our Stock Levels Move Fast
Our fans often come back to products they love, only to learn they are no longer available. Because of the nature of our limited production runs, our stock levels change on a daily basis.
 Pay in 4 Interest-Free Installments
Select Paypal or Afterpay at checkout to pay in 4 easy installments with zero interest.
 How We Do It
Traditional brands factor in a multi-layered pricing structure, even when they discount. By going direct to consumer, we're passing the savings directly on to you.